Are you considering a vacation to Zambia and wondering what is the best time to travel? We are happy to assist you. In this article we share information about the weather in Zambia, the best time to spot wildlife and other things to consider.
How's the weather in Zambia?
Whether you go on a sun holiday, ski holiday or safari: first of all, you want nice weather on holiday. Not too hot, but certainly not too cold. Zambia has a tropical climate and has three seasons:
April to August: it is mostly dry, with an average temperature of 25 ° C. The nights are chilly and the days are pleasant.
September to November: the temperature rises. Average temperatures well above 30 ° C are the rule rather than the exception. This season is therefore also called the warm season.
December to April: the temperature drops again to just below 30 ° C on average. This is also known as the wet season because on average there is more rain than the rest of the year.
From April to September you therefore have the best weather in Zambia.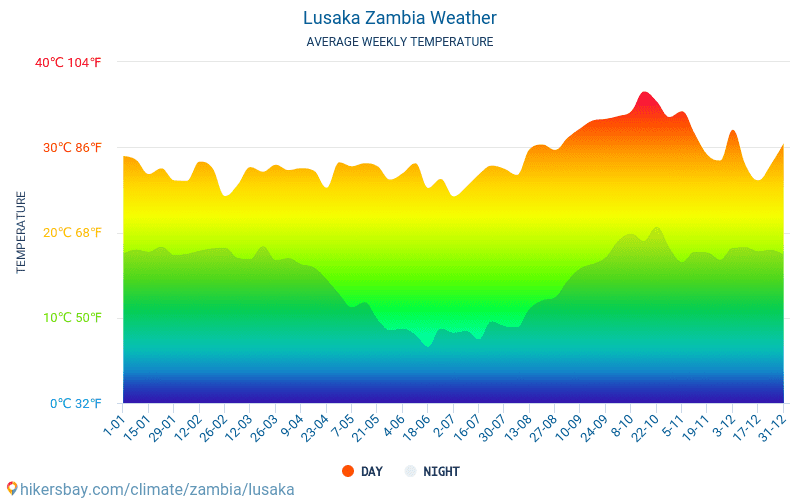 Best travel period to spot animals
You probably won't go to Zambia to lie by the pool. Of course you want to spot wildlife!
Wildlife
Wildlife can be found all year round. But the best time to spot wildlife is the warm season (from September to November). As it has been dry for months, trees and shrubs wither, causing animals to hide less well. There is also less to no rain, which means that the water sources dry up and become scarce. You will easily be able to spot animals around the remaining water sources.
Birds
Are you going to Zambia to spot birds? Then the wet season (from November to April) is more suitable. The persistent rain makes trees and plants bloom and the number of insects increases. And that attracts birds!
Other points of attention
Besides the weather and the animals that you will find at different times of the year, there are other things that determine the best travel time for Zambia. Some points to take into account in your decision:
From April onwards there is a large supply of water from Angola. This makes the Victoria Falls more spectacular than ever!
In the summer months (June to August) it is busier in the parks than in other periods. After all, European and US tourists (with children) have summer holidays.
National elections and public holidays can sometimes lead to reduced public transport and closings of shops and petrol stations. In the travel offer of Khokelo Safaris we drive with our own vehicle, so fortunately we do not suffer much from that.
Best travel time Zambia
The best travel period for a holiday to Zambia is from April to August. The temperature is pleasant and there is little rain. Are you a real bird watcher and not afraid of getting wet? Then travel in the wet season (November to April) when the birds show themselves in large numbers again. Do you also want to experience an adventurous safari in Zambia? Download our free sample tour of Zambia and request our brochure. We are happy to tell you more about Zambia!